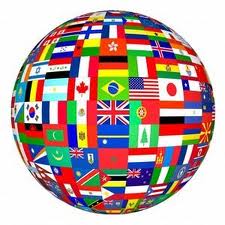 ....learning a foreign language at first. You don't know how to start a blog, what to write on it, or how to market it.
I do affiliate marketing for some years now, and I still find difficulties, especially when I need to invest money in hosting, in domain names, in outsourcing my content, and so on.
Ever tried to do internet marketing for free?
It's the most painful method you will ever face when it comes to internet marketing. Why? It's because of the traffic.
Traffic sources are small, compared to paid traffic (
I talked about that in my previous article
)
That's what I'm trying to do for some time now, free internet marketing, and it doesn't work yet.
That's because my blog is not old enough and people don't know me well. I will see results, next momth maybe. Or, If I pay for traffic, then I see results in 1 day, for sure.
Internet marketing has a lots of terms like: squeeze page (capture page), auto responder, email marketing, advertising, retargeting, ppc, ppv, seo so on and so forth.
Howerver, the best way to do internet marketing for free is through networking. Create a network where you can get leads (subscribers)
Here is an example
The
#Empirebusiness
, remains for me the best traffic source online until now.
See you later,
Vlad